NEWS
05.03.2010
Prime Minister Pahor meets Croatian Prime Minister and Serbian President
The Prime Minister of the Republic of Slovenia, Borut Pahor, today in Ptuj, held a meeting with the Croatian Prime Minister Jadranka Kosor and the Serbian President Boris Tadić.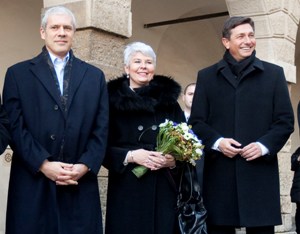 (Photo: Daniel Novakovič/STA, vir: UKOM)
The meeting was of informal nature and particularly focused on the approximation of respective views in the light of the upcoming Conference on the Western Balkans to be jointly organised by Slovenia and Croatia on 20 March 2010 at Brdo pri Kranju, the title of the Conference being "Together for European Union: contribution of the Western Balkans to European future". At the meeting, special attention was devoted to enhanced economic cooperation between the three countries and the exchange of views on the measures to overcome the global economic crisis.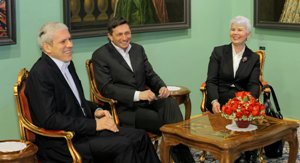 (Photo: Daniel Novakovič/STA, vir: UKOM)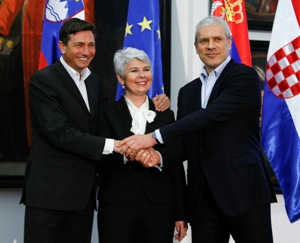 (Photo: Daniel Novakovič/STA, vir: UKOM)